World Cup PaperViz Poster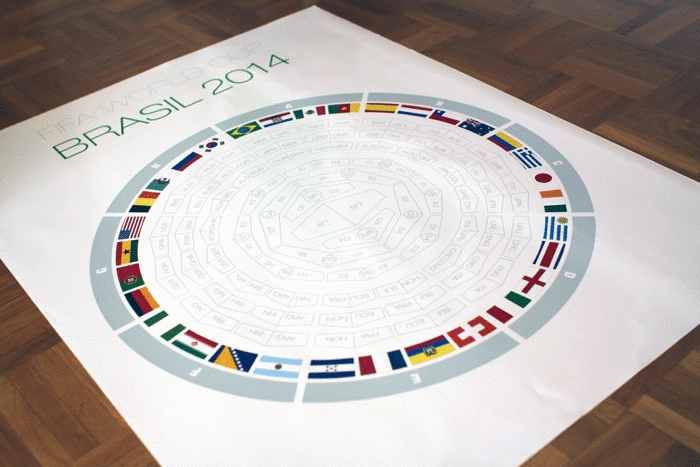 Inspired by the
World Cup Radial Bracket
by
Hyperakt
and the
Paper Infographics
by
Gregory Han
I designed this PaperViz Poster for the Football World Cup 2014 in Brazil.
The result of each game is represented by two paper pyramids colored in the corresponding national flags. The scored goals of each team are visualized by the height of the pyramid.
This project was realized with Processing, Adobe Illustrator, Adobe Photoshop and good old paper, scissors and glue.