Media Informatics and Human-Computer Interaction Groups
The Media Informatics and Human-Computer Interaction Groups of the Department of Informatics of the University of Munich are headed by the chair of Applied Informatics and Media Informatics (Prof. Dr. Heinrich Hußmann, Prof. Dr. Sven Mayer) as well as the chair of Human-Computer Interaction (Prof. Dr. Andreas Butz). Together with other chairs of the department we are responsible for the program "Medieninformatik" at the University of Munich.
---
News
30.06.2021: Orientation Phase Winter Term 2021/22
For new students of media informatics the GAF (Gruppe Aktiver Fachschaftika) organizes once again the orientation phase. It will take place online from Tuesday, 12.10.2021 until Friday, 15.10.2021. More details in the schedule. If you're interested, please register. Registration is not mandatory, but it will help us plan the tutor groups.
28.05.2021: Mappenabgabe Anwendungsfach Mediengestaltung WS 2021/22
Die Mappenabgabe für das Anwendungsfach "Mediengestaltung" (Bachelor Medieninformatik) findet am 18.10.2021 statt. In welcher Form die Einreichung erfolgt wird spätestens Ende des Sommersemesters auf der Webseite der Kunstpädagogik angekündigt.
23.05.2021: Virtual Campus Day 2021
The video about our Media Informatics Group by Prof. Albrecht Schmidt on the Virtual Campus Day 2021 can be found on the study program website or directly as HTML-Player.
---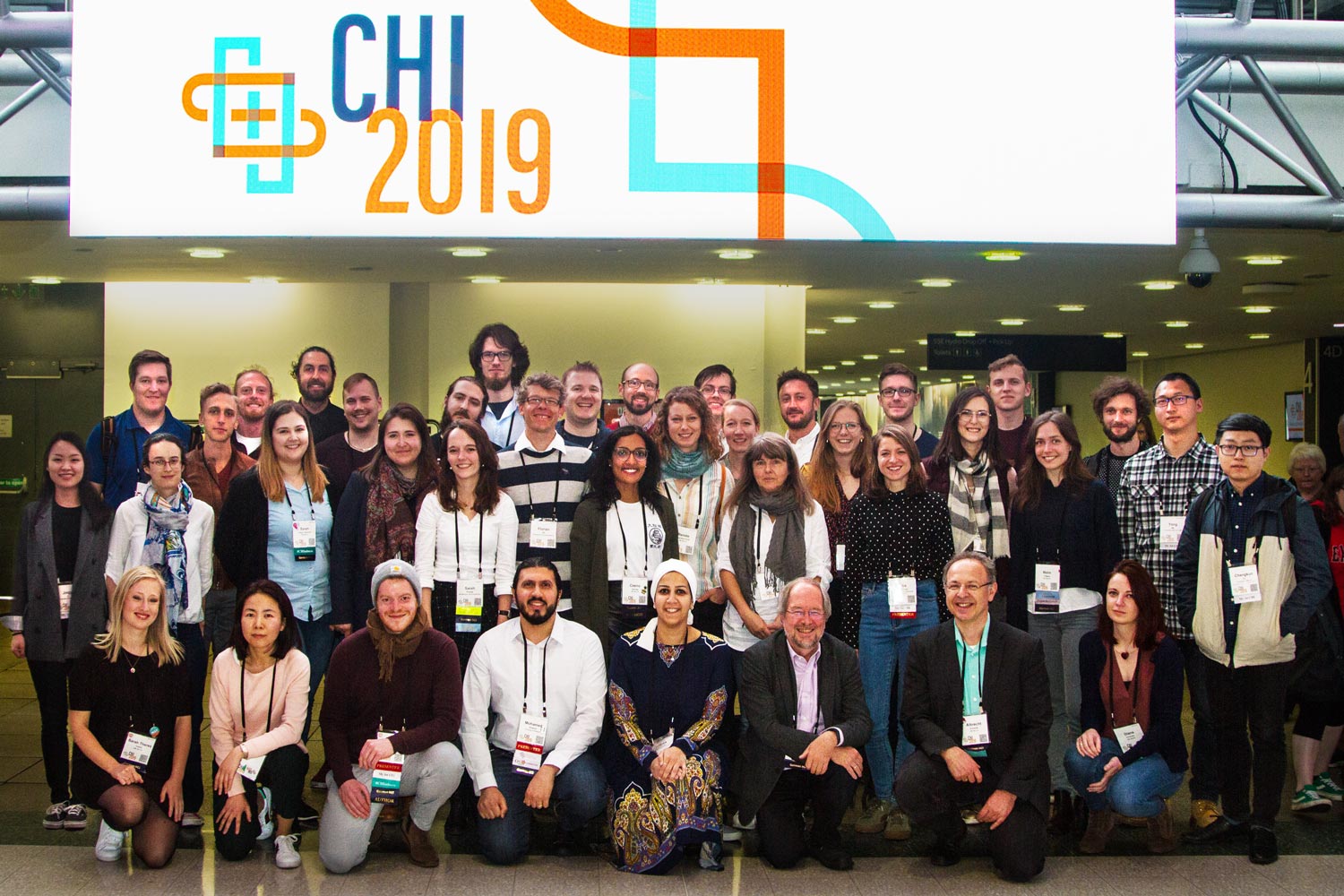 ---
Publications
---
Video (Open Lab Day 2018)
Professors and PhD students will showcase their ongoing research and students will present the results of their semester projects every year on the Open Lab Day. More information can be found at the website of the Open Lab Day.
---
Social Media