Media Informatics and Human-Computer Interaction Groups
The Media Informatics and Human-Computer Interaction Groups of the Department of Informatics of the University of Munich are headed by the chair of Applied Informatics and Media Informatics (Prof. Dr. Heinrich Hußmann, Prof. Dr. Sven Mayer) as well as the chair of Human-Computer Interaction (Prof. Dr. Andreas Butz). Together with other chairs of the department we are responsible for the program "Medieninformatik" at the University of Munich.
---
News
08.07.2022: Erstsemesterbegrüßung Wintersemester 2022/23
In diesem Jahr wird es wieder eine zentrale Erstsemesterbegrüßung im Hauptgebäude der LMU (Geschwister-Scholl-Platz 1) geben. Am 17. Oktober 2022 um 18:00 Uhr wird der Präsident der LMU, Professor Bernd Huber, die Studierenden im Lichthof der Universität begrüßen. Bereits ab 14:00 Uhr können sich Interessierte über Institutionen wie Studienberatung, Studierendenvertretung und viele weitere auf einer Messe im Hauptgebäude informieren.
23.05.2022: Prof. Hußmann passed away
Unexpectedly, our dear colleague Heinrich Hußmann has passed away on May 23rd, 2022 as a result of a severe heart attack. As the founder of Media Informatics at LMU, he is a role model and an inspiration to all of us. As a colleague, teacher, mentor and friend, he always had an open ear, and he leaves a gap which can't be filled.

Our thoughts are with his family, and in spite of all consternation, we do what would have been his highest priority, by ensuring the continuation of all teaching and other activities in our group.

In deep sorrow, the Media Informatics Group at LMU

You can find additional information on the condolence site
20.05.2022: Orientation Phase Winter Term 2022/23
For new students of media informatics the GAF (Gruppe Aktiver Fachschaftika) organizes once again the orientation phase and additionally provides useful information for new students. It will take place all day from Wednesday the 12.10.2022 to Friday the 14.10.2022 at the Theresienstr. 39. More details in the schedule. If you're interested, please register. Registration is not mandatory, but it will help us plan the tutor groups.
---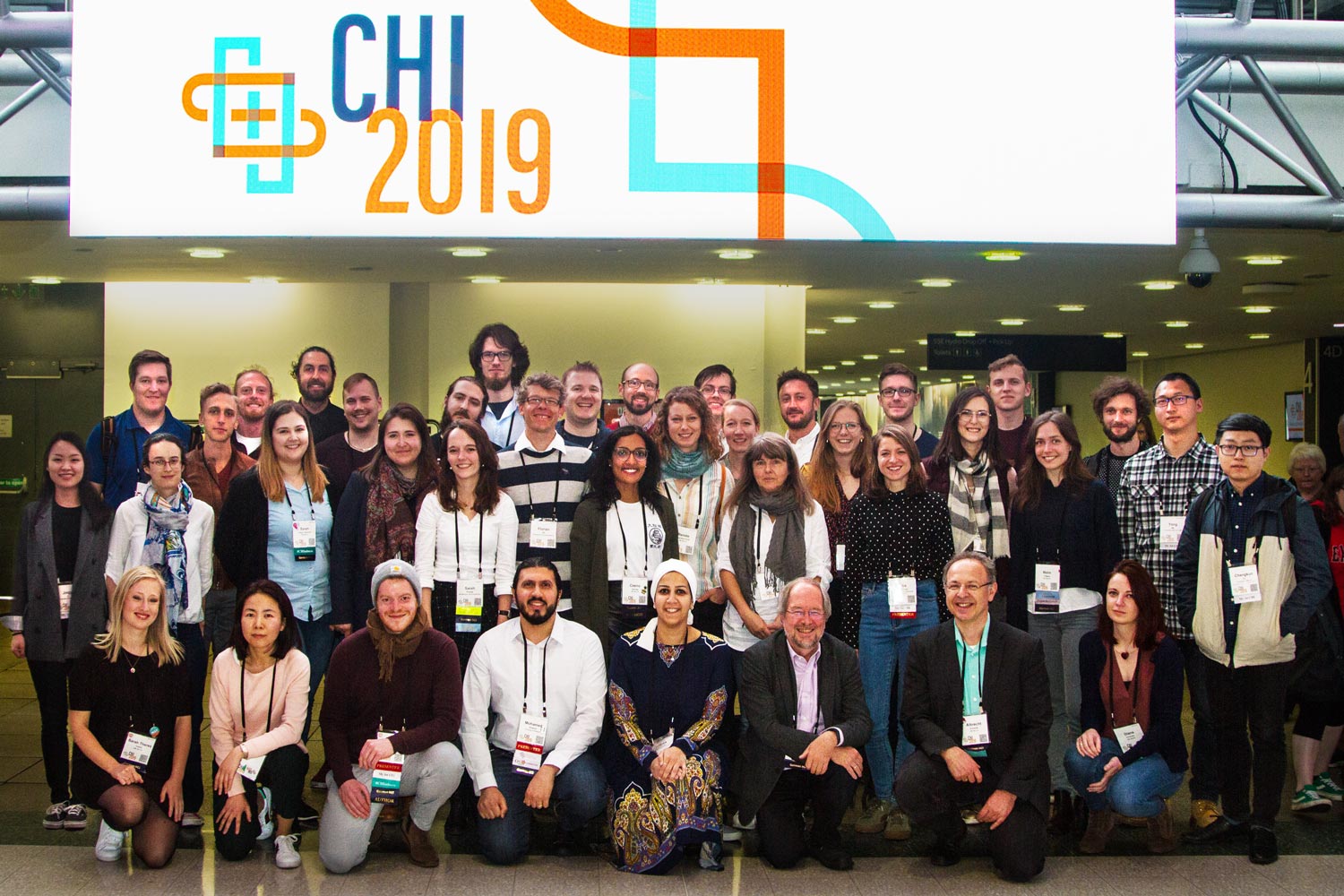 ---
Publications
---
Video (Open Lab Day 2018)
Professors and PhD students will showcase their ongoing research and students will present the results of their semester projects every year on the Open Lab Day. More information can be found at the website of the Open Lab Day.
---
Social Media