Study Group Digital Photography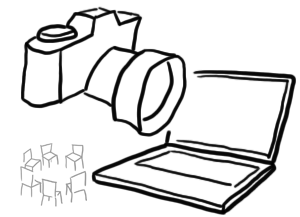 Lecturer:
Prof. Butz
Person in Charge:
Axel Hösl
Hours per week:
2
ECTS credits:
none
Module:
not assigned to a module
News
25.03.2014:

First meeting is Friday, 11.04.2014
Dates and Locations
Friday, 16 - 18 Amalienstr. 17, A107
Contents
The focus in semester is on the elaboration of free practical projects. The students choose a topic on their own and work on it during the semester. At the end the work will be presented.

The study groups gets together one a week to discuss progress or continue the work on the project.

No ECTS credits will be given.
The lecture course is suitable for:
Registration
via UniWorX