Projektkompetenz Multimedia: Maya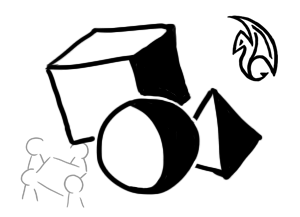 Lecturer: Neal Bürger
Semesterwochenstunden: 3 SWS
ECTS-Credits: 3
Modul: Projektkompetenz Multimedia (für Bachelor Medieninformatik)
News
Dates and Locations
Contents
Introduction to 3D-Modelling and Animation covers the basic principals of Modeling, Lighting & Shadows, Indirect Lighting, Shading, Rendering, Keyframe Animation and Dynamics. These concepts are presented with the software Autodesk Maya.
ECTS-Credits
To obtain the ECTS-Credits a small Maya-project must be completed.
The lecture course is suitable for:
Students of Media Informatics (Bachelor)
Registration
Max. 20 Teilnehmer können an der Veranstaltung teilnehmen. Es gilt "First Come First Serve".
Vorraussetzungen: Laptop auf dem Autodesk Maya installiert ist und 3 Tastenmaus.
Maya Installation und Lizenz: students.autodesk.com
Themen
Last Semesters Results