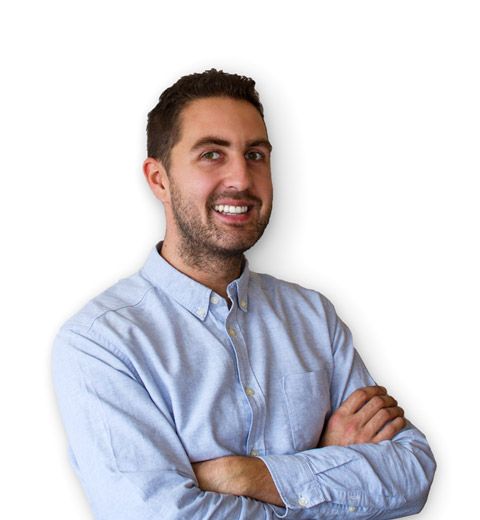 Dr. Michael Braun
I no longer work at LMU. You can still shoot me an
E-Mail
, follow my updates on
Google Scholar
and
ACM
or connect via
LinkedIn
.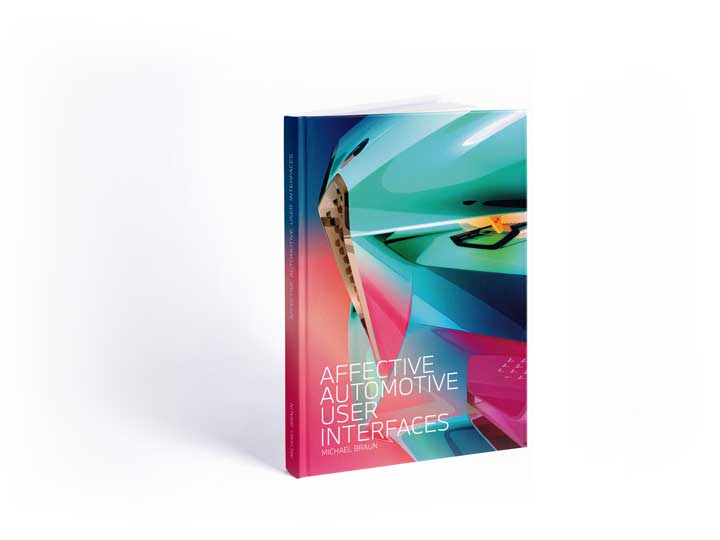 My dissertation on user-aware and affective interaction in automotive user interfaces is now available online
at the LMU Library
.
Projects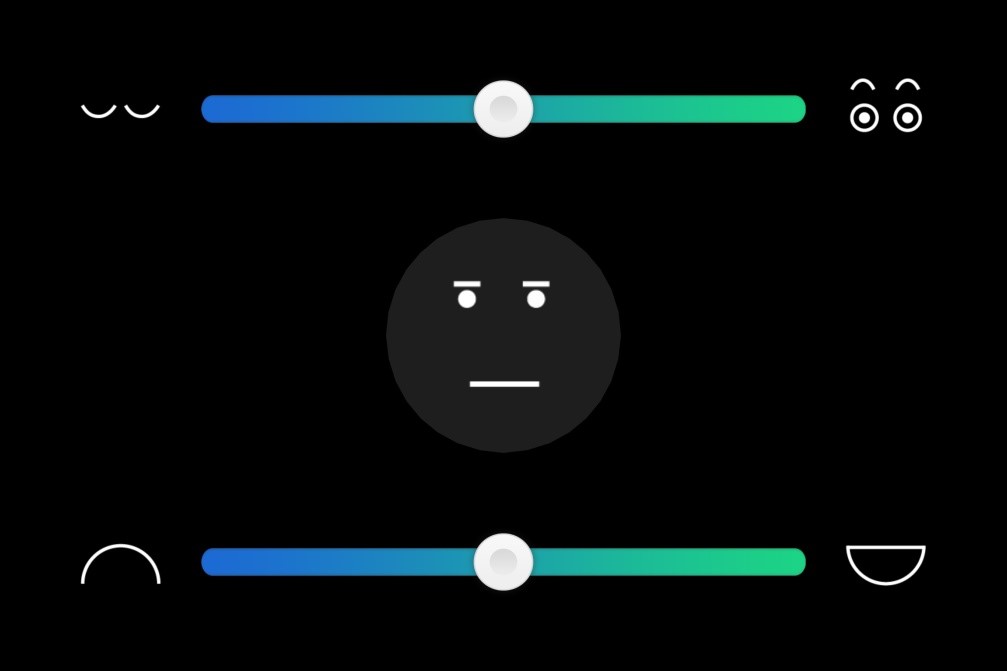 ASAM is a free-to-use online application built to repetitively sample the user's emotional state, based on the dimensions arousal and valence. We optimized the application for usage in situations where undivided attention to a primary task is of importance (e.g. driving), giving special focus on keeping the induced workload at a minimum.
Check it out at
asam.drivingstudy.de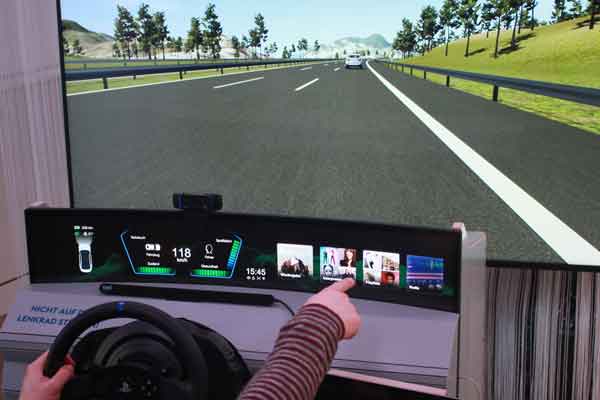 In cooperation with Fraunhofer IIS we investigated how gesture controls and emotion detection technology can shape interaction in future cars. The public setup included a driving simulator which was free to use for any passer-by at JOSEPHS Service Manufaktur in Nuremburg.
This work was presented at INTERACT '19.
You can do a
virtual tour
or
watch the video
.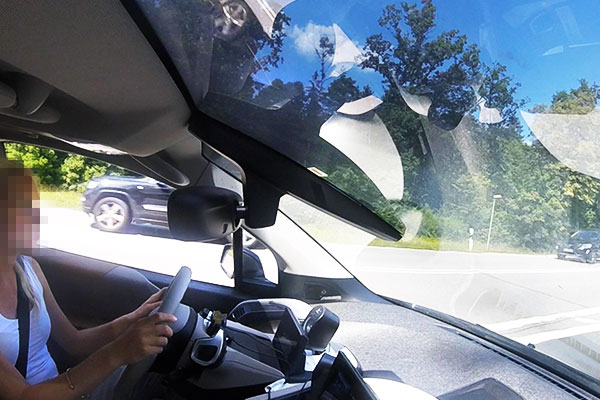 We gave different characters to an in-car voice assistant and examined its effects in a real-world driving study. Participants experienced a personalized character in use cases covering driving functionalities, connected services, and proactive suggestions.
This work was presented at CHI '19.
Go
watch the video
or
read the paper
.
Publications
2022



Download

Chihab Nadri, Ignacio Alvarez, Esther Bosch, Michael Oehl, Michael Braun, Jennifer Healey, Christophe Jallais, Wendy Ju, Jingyi Li, Myhounghoon Jeon
Empathic vehicle design: Use cases and design directions from two workshops
In Extended Abstracts of the CHI Conference on Human Factors in Computing Systems (CHI '22 EA). New Orleans, USA. April 30 - May 5, 2022. ACM, New York, NY, USA. (bib)
2021



Download

Michael Braun, Florian Weber, Florian Alt
Affective Automotive User Interfaces - Reviewing the State of Emotion Regulation in the Car
In ACM Computing Surveys, Vol. 54, No. 7, Article 137. September 2021. ACM, New York, NY, USA. (bib)



Download

Andreas Riener, Bastian Pfleging, Henrik Detjen, Michael Braun, Jakob Peintner
9thWorkshop Automotive HMIs: Natural and Adaptive UIs to Support Future Vehicles
In: Mensch und Computer 2021 - Workshopband. Bonn: Gesellschaft für Informatik e.V. (bib)
2020



Download

Michael Braun, Jingyi Li, Florian Weber, Bastian Pfleging, Andreas Butz, Florian Alt
What If Your Car Would Care? Exploring Use Cases For Affective Automotive User Interfaces
In MobileHCI'20: Proceedings of the 22nd International Conference with Mobile Devices and Services. Virtual Conference. October 05 - 08, 2020. ACM, New York, NY, USA. (bib)



Download

Chihab Nadri, Jingyi Li, Esther Bosch, Michael Oehl, Ignacio Alvarez, Michael Braun
Emotion GaRage Vol. II: A Workshop on Affective In-Vehicle Display Design
In AutomotiveUI '20: Proceedings of the 12th International Conference on Automotive User Interfaces and Interactive Vehicular Applications. Virtual Event. September 21 - 22, 2020. ACM, New York, NY, USA. (bib)



Download

Michael Oehl, Klas Ihme, Anna-Antonia Pape, Mathias Vukelic, Michael Braun
Affective Use Cases for Empathic Vehicles in Highly Automated Driving: Results of an Expert Workshop
In HCII 2020: Proceedings of the 22nd International Conference on Human Computer Interaction. Copenhagen, Denmark. July 19-24 2020. (bib)



Download

Michael Braun, Florian Alt
Identifying Personality Dimensions for Characters of Digital Agents
In: Character Computing (2020). Human-Computer Interaction Series. Springer, Cham. (bib)
2019



Download

Jingyi Li, Michael Braun, Andreas Butz, Florian Alt
Designing Emotion-Aware In-Car Interactions for Unlike Markets
In AutomotiveUI '19: Proceedings of the 11th International Conference on Automotive User Interfaces and Interactive Vehicular Applications. Utrecht, Netherlands. September 22 - 25, 2019. ACM, New York, NY, USA. (bib)



Download

Michael Oehl, Klas Ihme, Esther Bosch, Anna-Antonia Pape, Mathias Vukelic, Michael Braun
Emotions in the Age of Automated Driving: Developing Use Cases for Empathic Cars
In Mensch und Computer '19, Hamburg, Germany, September 8 - 11, 2019. (bib)



Download

Mariam Hassib, Michael Braun, Bastian Pfleging, Florian Alt
Detecting and Influencing Driver Emotions using Psycho-physiological Sensors and Ambient Light
In INTERACT '19: Proceedings of the 17th IFIP TC.13 International Conference on Human-Computer Interaction. Paphos, Cyprus, September 2 - 6, 2019. (bib)



Download

Michael Braun, Ronee Chadowitz, Florian Alt
User Experience of Driver State Visualizations: a Look at Demographics and Personalities
In INTERACT '19: Proceedings of the 17th IFIP TC.13 International Conference on Human-Computer Interaction. Paphos, Cyprus, September 2 - 6, 2019. (bib)



Download

Michael Braun, Anja Mainz, Ronee Chadowitz, Bastian Pfleging, Florian Alt
At Your Service: Designing Voice Assistant Personalities to Improve Automotive User Interfaces
In CHI Conference on Human Factors in Computing Systems Proceedings (CHI 2019), Glasgow, UK, May 4 - 9, 2019. ACM, New York, NY, USA, (bib)



Download

Michael Braun, Florian Alt
Affective Assistants: a Matter of States and Traits
In CHI'19 Extended Abstracts: CHI Conference on Human Factors in Computing Systems Extended Abstracts. Glasgow, UK, May 4 - 9, 2019. ACM, New York, NY, USA. (bib)



Download

Michael Braun, Jonas Schubert, Bastian Pfleging, Florian Alt
Improving Driver Emotions with Affective Strategies
In Multimodal Technologies and Interaction. 2019; 3(1):21. MDPI, Basel, Switzerland. (bib)



Download

Michael Braun, Nora Broy, Bastian Pfleging, Florian Alt
Visualizing Natural Language Interaction for Conversational In-Vehicle Information Systems to Minimize Driver Distraction
In Journal on Multimodal User Interfaces (2019). Springer Nature, Cham. (bib)
2018



Download

Niklas Müller, Bettina Eska, Richard Schäffer, Sarah Theres Völkel, Michael Braun, Gesa Wiegand, Florian Alt
Arch'n'Smile: A Jump'n'Run Game Using Facial Expression Recognition Control For Entertaining Children During Car Journeys
In MUM '18: Proceedings of the 17th International Conference on Mobile and Ubiquitous Multimedia. Cairo, Egypt. November 25 - 28, 2018. ACM, New York, NY, USA. (bib)



Download

Michael Braun, Sarah Theres Völkel, Gesa Wiegand, Thomas Puls, Daniel Steidl, Jannick Weiß, Florian Alt
The Smile is The New Like: Controlling Music with Facial Expressions to Minimize Driver Distraction
In MUM '18: Proceedings of the 17th International Conference on Mobile and Ubiquitous Multimedia. Cairo, Egypt. November 25 - 28, 2018. ACM, New York, NY, USA. (bib)



Download

Michael Braun, Bastian Pfleging, Florian Alt
A Survey to Understand Emotional Situations on the Road and What They Mean for Affective Automotive UIs
In Multimodal Technologies and Interaction. 2018; 2(4):75. MDPI, Basel, Switzerland. (bib)



Download

Michael Braun, Simon Weiser, Bastian Pfleging, Florian Alt
A Comparison of Emotion Elicitation Methods for Affective Driving Studies
In AutomotiveUI '18: Proceedings of the 10th International Conference on Automotive User Interfaces and Interactive Vehicular Applications. Toronto, ON, Canada. September 23 - 25, 2018. ACM, New York, NY, USA. (bib)



Download

Michael Braun, Florian Roider, Florian Alt, Tom Gross
Automotive Research in the Public Space - Towards Deployment-Based Prototypes For Real Users
In AutomotiveUI '18: Proceedings of the 10th International Conference on Automotive User Interfaces and Interactive Vehicular Applications. Toronto, ON, Canada. September 23 - 25, 2018. ACM, New York, NY, USA. (bib)



Download

Michael Braun, Katharina Frison, Sarah Theres Völkel, Florian Alt, Heinrich Hussmann, Andreas Riener
Beyond Transportation: How to Keep Users Attached When They Are Neither Driving nor Owning Automated Cars?
In AutomotiveUI '18: Proceedings of the 10th International Conference on Automotive User Interfaces and Interactive Vehicular Applications. Toronto, ON, Canada. September 23 - 25, 2018. ACM, New York, NY, USA. (bib)



Download

Michael Braun
Are Autonomous Vehicles The Sentient Robots We Were Promised?
In CHI '18 Workshop: Interacting with Autonomous Vehicles: Learning from other Domains. Montreal, QC, Canada, April 22, 2018. ACM, New York, NY, USA. (bib)
2017



Download

Michael Braun, Karina Serres
ASAM: An Emotion Sampling Method for the Automotive Industry
In AutomotiveUI '17: Proceedings of the 9th International Conference on Automotive User Interfaces and Interactive Vehicular Applications Adjunct (bib)



Download

Michael Braun, Bastian Pfleging, Nora Broy, Florian Alt
A Design Space for Conversational In-Vehicle Information Systems
In MobileHCI '17: Adjunct Proceedings of the 19th International Conference on Human-Computer Interaction with Mobile Devices and Services. Vienna, Austria, September 4-7, 2017. ACM, New York, NY, USA. (bib)
Community Engagement
Reviewer for Augmented Human, Automotive UI, CHI, Mensch und Computer, Mobile HCI, JMUI, and UIST
Student Volunteer at CHI 2018
Proceedings Chair at MUM 2018
Programm Committee at Mensch und Computer 2019