Media Informatics and Human-Computer Interaction Groups
The Media Informatics and Human-Computer Interaction Groups of the Department of Informatics of the University of Munich are headed by the chair of Applied Informatics and Media Informatics (Prof. Dr. Heinrich Hußmann, Prof. Dr. Sven Mayer) as well as the chair of Human-Computer Interaction (Prof. Dr. Andreas Butz). Together with other chairs of the department we are responsible for the program "Medieninformatik" at the University of Munich.
---
News
23.05.2022: Prof. Hußmann passed away
Unexpectedly, our dear colleague Heinrich Hußmann has passed away on May 23rd, 2022 as a result of a severe heart attack. As the founder of Media Informatics at LMU, he is a role model and an inspiration to all of us. As a colleague, teacher, mentor and friend, he always had an open ear, and he leaves a gap which can't be filled.
Our thoughts are with his family, and in spite of all consternation, we do what would have been his highest priority, by ensuring the continuation of all teaching and other activities in our group.
In deep sorrow, the Media Informatics Group at LMU
31.03.2022: Changed procedure for final theses (Bachelor and Master)
Starting with summer term 2022, final theses in the Media Informatics study programs are registered and submitted through the Uni2Work system, as it is the case already for the Informatics study program. Further information can be found on the Web pages on final theses. This applies only for newly registered theses!
02.03.2022: Solidarity with Ukraine
We would like to point out this statement by LMU and another statement by the Institute for Informatics, which we support emphatically: Solidarity with Ukraine
---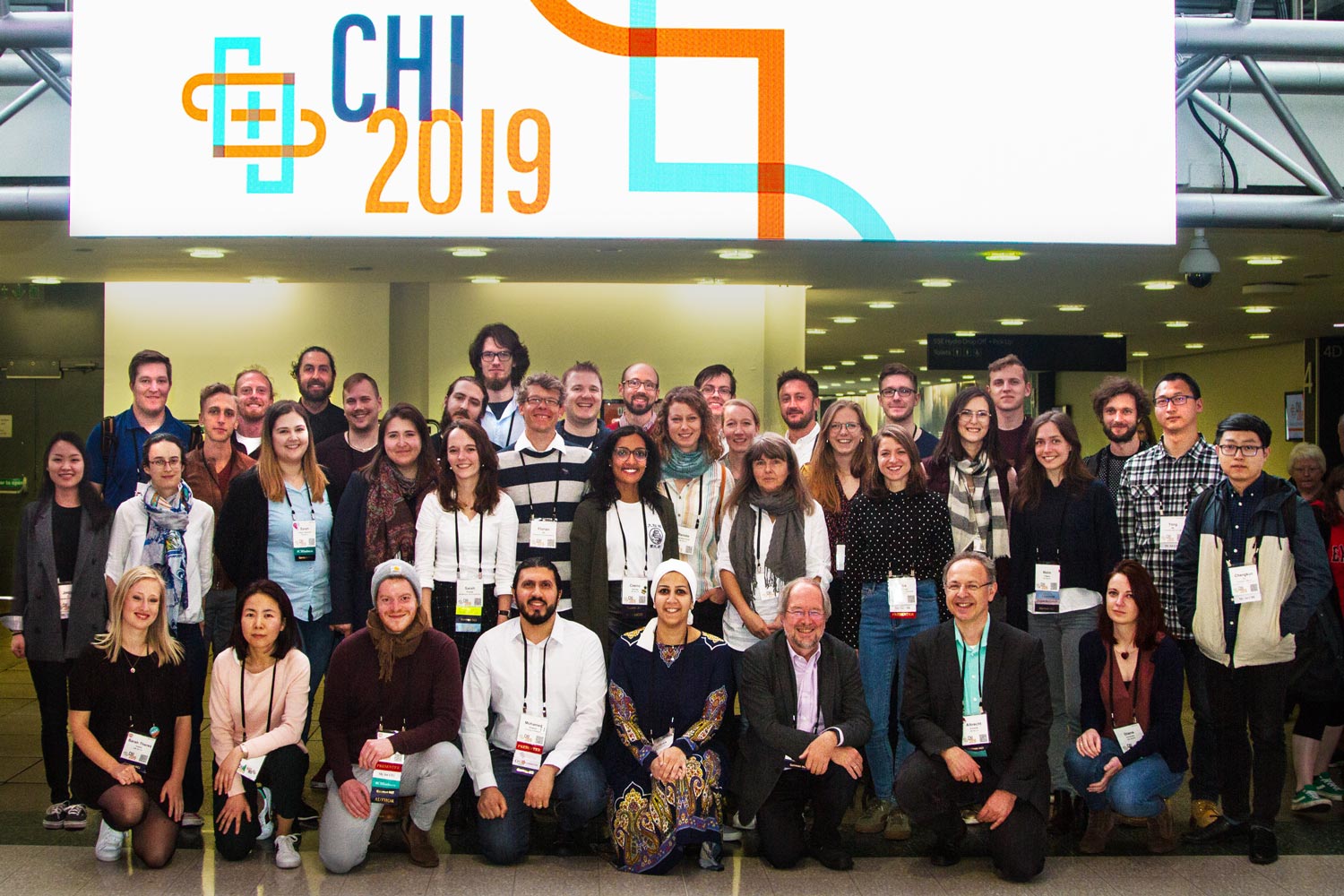 ---
Publications
---
Video (Open Lab Day 2018)
Professors and PhD students will showcase their ongoing research and students will present the results of their semester projects every year on the Open Lab Day. More information can be found at the website of the Open Lab Day.
---
Social Media