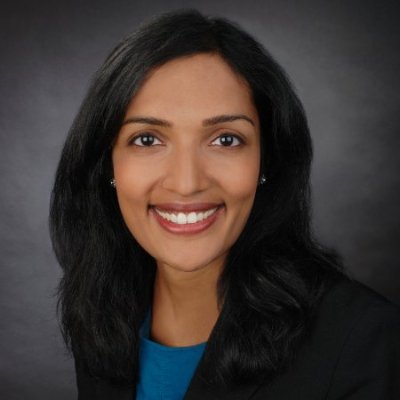 Ceenu George
E-Mail
ceenu.george ät ifi.lmu.de
Phone
+49-89 / 2180-75135
Address
Ceenu George
University of Munich (LMU)
Media Informatics
Frauenlobstr. 7a
80337 Munich, Germany
Room
448 (4th floor)
Research Interests
I am a post-doc at the media informatics department. My research delves into the interaction in immersive virtual systems with Head Mounted Displays (HMDs) - in a co-located setting.
VR uses our visual dominance to deliver virtual experiences, making users believe that they are in another reality. However, while their mind is present in VR their body is in the physical reality. From the user's perspective, this brings considerable uncertainty to the interaction, especially in a co-located setting.
I investigate this uncertainty by developing interfaces that enable users to stay in VR while supporting their awareness of the physical reality. They maintain this awareness without having to take off the headset - which I refer to as seamless interaction with the physical reality.
The overarching research vision that guides this thesis is, therefore, to
reduce this disconnect between the virtual and physical reality
. More specifically, I am interested in the following research questions:
How to communicate with co-located collaborators while wearing a HMD?
How to manage presence between the virtual and physical reality?
How to maintain privacy and security in a co-located setting with HMDs?
How to physicalize hidden data from the virtual to the physical reality?
Prior to starting my research at LMU, I was working in Digial Product Development as a Senior Product Manager. More details on my industry work experience can be found on my
linkedin profile
. My publication list can be found on my
Google scholar
profile. Below are some selected publications in pre-print version.
Preprint of my thesis
Dissertations (Bachelor/Master)
If you are looking to start your research in VR/HMDs/Collaboration/CSCW, get in touch with me to explore possible topics.
Publications
2022



Download

Linda Hirsch, Ceenu George, Andreas Butz
Traces in Virtual Environments: A Framework and Exploration toConceptualize the Design of Social Virtual Environments
IEEE Transactions on Visualization and Computer Graphics, 2022, doi: 10.1109/TVCG.2022.3203092. (bib)



Download

Linda Hirsch, Anna Haller, Andreas Butz, Ceenu George
``What a Mess!'': Traces of Use to Increase Asynchronous Social Presence in Shared Virtual Environments
In: In Proceedings of IEEE Conference '22 on Virtual Reality and 3D User Interfaces (VR), March 12-16. (bib)
2021
Nađa Terzimehić, Ceenu George, Renate Häuslschmid, Heinrich Hussmann
On Ubiquitous Technology, a Digital World and their Influence on People's Feeling and Control of Presence in Everyday Life
To appear in CHI '21 EA: Extended Abstracts of the CHI Conference on Human Factors in Computing Systems (CHI EA 2021) (bib)



Download

Jingyi Li, Ceenu George, Andrea Ngao, Kai Holländer, Dr. Stefan Mayer, Andreas Butz
Rear-Seat Productivity in Virtual Reality: Investigating VR Interaction in the Confined Space of a Car
In Multimodal Technologies and Interaction. 2021; 5(4):15. MDPI (bib)
2020



Download

Ceenu George, Heinrich Hussmann
Seamless Bi-directional Transitions along the Reality-Virtuality Continuum
ISMAR'20 Conference Proceedings March 9-14, 20120 Virtual (bib)



Download

Jingyi Li, Ceenu George, Andrea Ngao, Kai Holländer, Dr. Stefan Mayer, Andreas Butz
An Exploration of Users' Thoughts on Rear-Seat Productivity in Virtual Reality
Adjunct Proceedings of the 12th International Conference on Automotive User Interfaces and Interactive Vehicular Applications, September 2020, Virtual Event, DC, USA; (bib)
2019
Ceenu George, Daniel Buschek, Mohamed Khamis, Heinrich Hussmann
Investigating the Third Dimension for Authentication in Immersive Virtual Reality and in the Real World
IEEE VR '19, March 23-27, 2019, Osaka, Japan (bib)
2018



Download

Ceenu George, Malin Eiband, Heinrich Hussmann
Trusting Strangers in Immersive Virtual Reality
IUI'18 Companion March 7-11, 2018, Tokyo, Japan (bib)



Download

Hanna Schneider, Florian Lachner, Malin Eiband, Ceenu George, Purvish Shah, Chinmay Parab, Anjali Kukreja, Heinrich Hussmann, Andreas Butz
Privacy and personalization: the story of a cross-cultural field study
ACM Interactions magazine, May - June 2018



Download

Ceenu George, Heinrich Hussmann
Intelligent Interruptions for IVR: Investigating the Interplay between Presence, Workload and Attention
CHI 18 Extended Abstracts, April 21–26, 2018, Montreal, QC, Canada (bib)



Download

Ceenu George, Heinrich Hussmann
Training in IVR: Investigating the Effect of Instructor Design on Social Presence and Performance of the VR User
VRST '18, November 29-December 1, 2018, Tokyo, Japan (bib)
2017



Download

Hanna Schneider, Ceenu George, Malin Eiband, Florian Lachner
Investigating Perceptions of Personalization and Privacy in India
In Interact '17 (bib)



Download

Christian Mai, Mariam Hassib, Ceenu George
Like Elephants Do: Sensing Bystanders During HMD Usage
In CHI '17 Amplify Humans Workshop: Proceedings of the SIGCHI Conference on Human Factors in Computing Systems. Denver, CO, USA, May 6 - 11, 2017. ACM, New York, NY, USA. (bib)



Download

Ceenu George, Mohamed Khamis, Emanuel von Zezschwitz, Marinus Burger, Henri Schmidt, Florian Alt, Heinrich Hussmann
Seamless and Secure VR: Adapting and Evaluating Established Authentication Systems for Virtual Reality
Proceedings of the Network and Distributed System Security Symposium (NDSS 2017) (bib)



Download

Ceenu George, Heinrich Hussmann
Going Beyond Human Communication Capabilities with Immersive Virtual Reality
In CHI '17 Amplify Humans Workshop: Proceedings of the SIGCHI Conference on Human Factors in Computing Systems. Denver, CO, USA, May 6 - 11, 2017. ACM, New York, NY, USA. (bib)