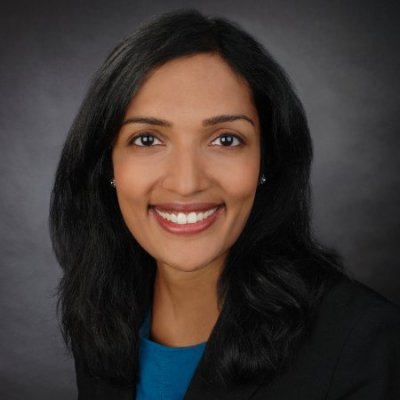 Ceenu George
E-Mail
ceenu.george ät ifi.lmu.de
Phone
+49-89 / 2180-75135
Address
Ceenu George
University of Munich (LMU)
Media Informatics
Frauenlobstr. 7a
80337 Munich, Germany
Room
447 (4th floor)
Research Interests
My research area delves into the interaction in immersive virtual systems with Head Mounted Displays (HMDs). I want to investigate how head mounted displays can be effectively integrated into collaborative groups, thus, creating HMD interactions with real world bystanders in mind.
Prior to starting my research at LMU, I was working in Digial Product Development as a Senior Product Manager. More details on my industry work experience can be found on my
linkedin profile
.
Dissertations (Bachelor/Master)
If you are looking to start your research in VR/HMDs/Collaboration/CSCW, get in touch with me to explore possible topics.
Open
---
In Progress
---
Publications
2019
Ceenu George, Daniel Buschek, Mohamed Khamis, Heinrich Hussmann
Investigating the Third Dimension for Authentication in Immersive Virtual Reality and in the Real World
IEEE VR '19, March 23-27, 2019, Osaka, Japan (bib)
2018



Download

Ceenu George, Malin Eiband, Heinrich Hussmann
Trusting Strangers in Immersive Virtual Reality
IUI'18 Companion March 7-11, 2018, Tokyo, Japan (bib)



Download

Ceenu George, Heinrich Hussmann
Intelligent Interruptions for IVR: Investigating the Interplay between Presence, Workload and Attention
CHI 18 Extended Abstracts, April 21–26, 2018, Montreal, QC, Canada (bib)



Download

Ceenu George, Heinrich Hussmann
Training in IVR: Investigating the Effect of Instructor Design on Social Presence and Performance of the VR User
VRST '18, November 29-December 1, 2018, Tokyo, Japan (bib)
2017



Download

Hanna Schneider, Ceenu George, Malin Eiband, Florian Lachner
Investigating Perceptions of Personalization and Privacy in India
In Interact '17 (bib)



Download

Christian Mai, Mariam Hassib, Ceenu George
Like Elephants Do: Sensing Bystanders During HMD Usage
In CHI '17 Amplify Humans Workshop: Proceedings of the SIGCHI Conference on Human Factors in Computing Systems. Denver, CO, USA, May 6 - 11, 2017. ACM, New York, NY, USA. (bib)



Download

Ceenu George, Mohamed Khamis, Emanuel von Zezschwitz, Marinus Burger, Henri Schmidt, Florian Alt, Heinrich Hussmann
Seamless and Secure VR: Adapting and Evaluating Established Authentication Systems for Virtual Reality
Proceedings of the Network and Distributed System Security Symposium (NDSS 2017) (bib)



Download

Ceenu George, Heinrich Hussmann
Going Beyond Human Communication Capabilities with Immersive Virtual Reality
In CHI '17 Amplify Humans Workshop: Proceedings of the SIGCHI Conference on Human Factors in Computing Systems. Denver, CO, USA, May 6 - 11, 2017. ACM, New York, NY, USA. (bib)