Lecture Online Multimedia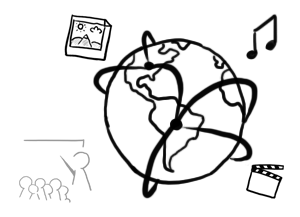 Lecturer:
Prof. Hußmann
Tutorials:
Tobias Stockinger
,
Dr. Alexander De Luca
Hours per week:
3 (Lecture) + 2 (Tutorial)
ECTS credits:
6
Modul:
WP5, Multimedia im Netz (für Master Medieninformatik)
P5, Multimedia im Netz (für Nebenfach Medieninformatik)
Solutions
Please note: Most of the solutions below are submissions by students before they were corrected. They agreed to have them published here nonetheless. There is no warranty for validity and we cannot provide any support.
Password: Your tutor will provide you the password to unzip the files. In case we notice that the password is shared publicly on the internet (e.g. in forums or social networks), we are going to remove the solutions form this site.