Practical Course Experience Design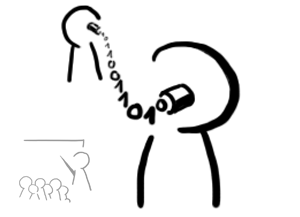 Lecturer:
Prof. Butz
Tutorials:
Daniel Ullrich
Hours per week:
6
ECTS credits:
6
News
tba
Dates and Locations
Lecture:
Dates: lecture-free time, date to be announced
Locaction: tba
Contents
Experience Design dient der Gestaltung von Erlebnissen mit Hilfe von Interaktionsgeräten. Diese Erlebnisse sollen gezielt psychologische Bedürfnisse adressieren. In diesem Praktikum sollen mit Hilfe von Experience Design Prototypen gestaltet und realisiert werden.
The lecture course is suitable for:
Students of Media Informatics (Bachelor, Master, Diploma) or Computer science (Bachelor, Master, Diplom) in their main studies.