Lecture Course User Experience I (Interaction Design)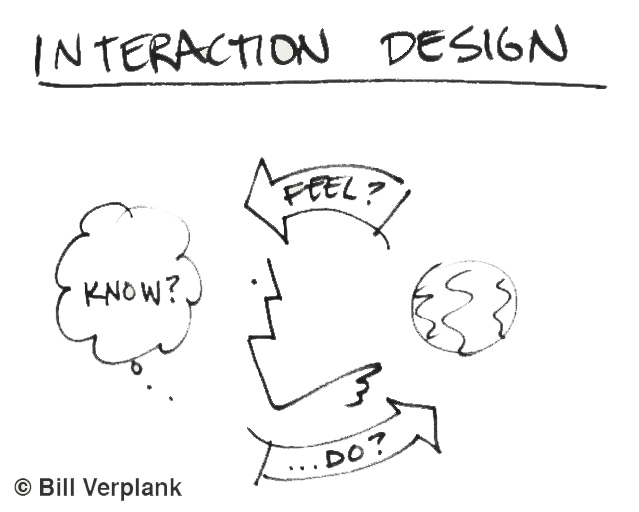 Lecturer: Prof. Dr. Alexander Wiethoff
Tutorials: Dr. Florian Müller, Dr. Beat Rossmy, Bettina Eska
Hours per week: 3 (Lecture) + 2 (Tutorial)
ECTS credits: 6
Module: WP16.1 and 16.2: Interaction Design (for bachelor students with their minor subject in Human-Machine Interaction)
Anmerkung: Im Bachelor Medieninformatik mit einem anderen AF als MMI kann UX1/Interaction Design anstelle von Mensch Maschine Interaktion eingebracht werden, aber nicht beides zusammen.

News
20.07.2023

This page is still under development, all content may be subject to change.
Contents
The lecture series Interaction Design imparts knowledge to understand the iterative, user centered design process of interactive systems. The lecture focuses on the users' experiences with new technological systems. Furthermore the context of developing new forms of interfaces within an interdisciplinary environment will be discussed with the help of various examples form industry.
The lecture course is suitable for:
Students with the minor subject Human-Machine Interaction in their 3rd Semester
Die Vorlesung kann nicht im Masterstudiengang eingebracht werden!
Dates and Locations
Lecture:
Date: Thursday 9-12 Uhr c.t.
Geschw.-Scholl-Pl. 1 (B), B 106

Registration
Please register for the course via Moodle using the password uxisfun!.
Exam
Reading List
Relevante Fachliteratur zur Vorlesung: