Proseminar Media Informatics
Topic: Positive C☺mputing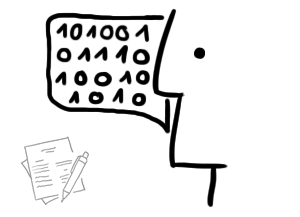 Lecturer: Prof. Dr. Hußmann
Person in charge: Nađa Terzimehić
Hours per week: 2
ECTS-Credits: 3
Modul: 14.4: Seminar zur ausgewählten Themen der Informatik (für Bachelor Medieninformatik)
12.1: Seminar zur ausgewählten Themen der Informatik (für Bachelor Informatik)
News
3/1/19:

The final presentations will take place on February 4th and 5th, from 9am to ca. 1pm, in Room 357, Frauenlobstr. 7a. More information soon.

19/10/18:

To access our Slack channel, you must possess a cip.ifi.lmu.de email address. Please inform yourself here on how to obtain one.
Time and Location
Presentation Dates
Date
Time
Topic
18.10.2018
12-2pm
Kick-Off
Kickoff Slides

8.11.
12-2pm
90-sec Pitches
4.2. & 5.2.2018
9am - 1pm
Room 357, Frauenlobstr. 7a
Final Presentations
Submission Dates
To be Announced.
Contents
The lecture course is suitable for:
Media informatic students (Bachelor)
Attendance is mandatory during all presentation dates.
Registration
You have to apply for this seminar via the UniWorX central registration process (starts 13.08.).