Proseminar Media Informatics
Topic: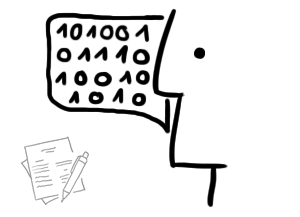 Lecturer: Prof. Dr. Hußmann
Person in charge: Christina Schneegass und Renate Häuslschmid
Hours per week: 2
ECTS-Credits: 3
Modul: 14.4: Seminar zur ausgewählten Themen der Informatik (für Bachelor Medieninformatik)
12.1: Seminar zur ausgewählten Themen der Informatik (für Bachelor Informatik)
News
24.01.2018

The presentations on Jan 25th will take place as planned in room A105 in Amalienstraße.

17.01.2018

Since the time slots in between the presentations next week are very short, please find the timetable for your presentations attached. Please stick to the requirements of 15 Min presentation plus 5 Min discussion. You are welcome to prepare questions for the discussion in advance in case the audience has no questions/comments or in case you want to discuss a specific question of your topic with the them. We offer you to present your pdf slides on a notebook provided. If you chose to use any other format (powerpoint, prezi,...), be sure to bring to you own device including the necessary adapters. Between the submission date and the presentation, changes in your presentation need to be coordinated with your supervisor or they will negatively affect your grade.

25.10.2017

As promised, you will find the Best Practice Paper here . The talks will follow.
Location
Dates and Materials
Date
Time
Topic
Materials
19.10.2017
12am-2pm
Introduction
Introduction slideslatex template
08.11.2017
11:59pm
Submission of Slides for 90s Talks
09.11.2017
1pm-3pm
90 sec Presentations
26.11.2017
11:59pm
Submission of Outline, Abstract + 1-3 Lead Articles
14.01.2018
11:59pm
Submission of Final Paper
21.01.2018
11:59pm
Submission of Slides for Final Presentation
23.01.2018
1pm-4pm
Final Presentations Part 1
25.01.2018
1pm-6pm
Final Presentations Part 2
Contents
The lecture course is suitable for:
Media informatic students (Bachelor)
Registration
--> You have to apply for this seminar via the UniWorX central registration process