Proseminar Media Informatics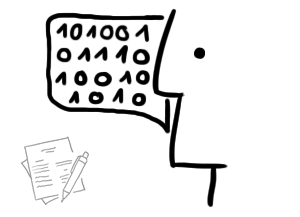 Lecturer: Prof. Butz
Person in charge: Prof. Florian Alt (Dr. Julie Wagner, bis Ende Mai)
Hours per week: 2
ECTS-Credits: 3
Modul: 14.4: Seminar zur ausgewählten Themen der Informatik (für Bachelor Medieninformatik)
12.1: Seminar zur ausgewählten Themen der Informatik (für Bachelor Informatik)
News
presentation:

15 minutes + 5 minute discussion

Kick-off meeting:

we meet April 23rd to discuss the basic procedure of the course and to assign topics
Note:

Further information will follow soon
Dates and Locations
Dates: Thursday 12-2 p.m.
Location: Amalienstr. 17, A 105
Contents
Students elaborate knowledge to specific research questions, write a short paper about it and present their results to an audience.
The lecture course is suitable for:
Media informatic students (Bachelor) in their 3rd semester
Registration
Registration is soon possible via UniWorX Zentralanmeldung.

Verteilung der Plätze:
Nach Ablauf des Anmeldezeitraums werden die Plätze wie folgt vergeben: Die Bewerber werden absteigend nach bisherigem Studienleistungen (errechnet aus den den bisher im Studium erreichten ECTS-Credits) sortiert. Bei gleichem Fortschritt wird die Position zufällig bestimmt. Für jeden Bewerber wird überprüft ob ein Seminarplatz in einem Seminar seiner Wahl (1. Priorität zu erst, danach 2. Priorität usw.) vorhanden ist.

Bewerber werden über die bei UniWorX hinterlegte CIP-E-Mail Adresse https://webmail.ifi.lmu.de über das Ergebnis der Platzvergabe informiert. Außerdem werden sie automatisch zum entsprechenden Seminar in UniWorX hinzugefügt.
Dates and materials
| Date | Topic | Materials |
| --- | --- | --- |
| 23.04.2015 | Einführung | introduction, research questions, latex template, slide template |
| 24.06.2015 | Abgabe von Paper und Präsentationsfolien | |
| 25.06.2015 | Session 1 | Research Question 5-8 |
| 02.07.2015 | Session 2 | Research Question 9-12 |
| 09.07.2015 | Session 3 | Research Question 13-16 |
| 16.07.2015 | Session 4 | Research Question 17-20 |
| 23.07.2015 | Session 5 | Research Question 1-4 |
Papers