Proseminar Media Informatics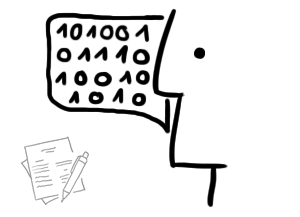 Lecturer:
Prof. Hussmann
,
Prof. Butz
Person in charge:
Henri Palleis
Hours per week:
2
ECTS-Credits:
3
Modul:
14.4: Seminar zur ausgewählten Themen der Informatik (für Bachelor Medieninformatik)
12.1: Seminar zur ausgewählten Themen der Informatik (für Bachelor Informatik)
News
Dates and Locations
Friday, 10-12, Amalienstraße 17 A105
Contents
Im Rahmen des Seminars stellen Studenten den Stand der Forschung und aktuelle Entwicklungen zu einem für die Medieninformatik relevanten Thema vor.
Themen
Dieses Semester lautet das Rahmenthema: Music Interfaces.
Es werden verschiedene Themen zu (Nutzer-) Schnittstellen in der elektronischen Musik angeboten.
The lecture course is suitable for:
Media informatic students (Bachelor) in their 4th semester
Registration
Die Anmeldung erfolgt ab 04.10, 10 Uhr und endet am 11.10., 23:59 Uhr. Die Anmeldung erfolgt per Email unter Angabe von Name, Matrikelnummer, cip-Kennung und vorheriger nicht erfolgreicher Teilnahme (ja/nein).
Die Plätze werden in folgender Reihenfolge vergeben:
Bachelor (hohe Semesterzahlen zuerst)
Studenten, die bereits ein Proseminar belegt und abgebrochen haben
Innerhalb der Gruppen werden die Plätze mit random.org verlost.
Nur vollständig ausgefüllte Formulare werden berücksichtigt. Bitte überlegen Sie sich vor der Anmeldung ob Sie wirklich am Proseminar teilnehmen wollen, damit anderen Studenten nicht unnötig Plätze weggenommen werden.
Vorläufige Zu-/Absagen werden per Email über die angegebene cip-Kennung versendet. Die Zusage ist vorläufig und wird erst bei Erscheinen am ersten Seminartermin wirksam. D.h. Studenten, die zum ersten Termin nicht erscheinen, verlieren ihren Platz.
Termine und Materialien
Datum
Thema
Bearbeiter
Misc.
28.10.11
Einführung und Themenvergabe
.ppt-Template, LaTeX-Template
04.11.11
Fragestunde und Tipps zur Präsentation
11.11.11
entfällt
18.11.11
entfällt
25.11.11
Digital Musical Instruments
Julia Bugl
Digital Music Representation
Andreas Fichtner
Metaphors in Electronic Music Production
Natalia Pérez
Gestural Controllers
Christian Frey
Tactile Feedback in Gestural Controllers
Alexander Thoelke
02.12.11
Tabletop Interfaces
Shuangjiao Cao
Tangible Interfaces
Stefanie Schreiner
Multitouch Interfaces
Stefan Urbainczyk
DJing-Applications
Maximilian Kreutzer
09.12.11
Mobile Phones as Music Performance Platforms
Maksim Antin
Mobile Music Toolkits
Lisa Ulmer
Mobile Phone/Laptop Orchestras
Martin Bogner
Collaborative Music Experiences
Julia Kinshofer
16.12.11
The Programming Language as a Musical Instrument
Ayfer Aslan
Do-It-Yourself Musical Instruments
Thomas Rudolf
Augmented Instruments
Bernhard Seltl
Interactive Music Games
Ozan Saltuk
13.01.12
Network Music
Christopher Gebhardt
Enactive User Interfaces
Cornelius Reimers
Music Interfaces for Novice Users
Florian Birzer
Alternate Music Interfaces
Simon Pfaab
20.01.12
entfällt
27.01.12
entfällt
03.02.12
entfällt
10.02.12
entfällt
24.02.12
Abgabe der schriftlichen Ausarbeitung per Email, kein Treffen.