Study Group 3D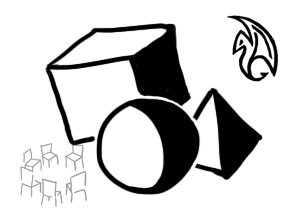 Lecturer:
Prof. Butz
Person in Charge:
N.N.
Hours per week:
2
ECTS credits:
none
Module:
not assigned to a module
News
30.01.2015:

Further information will follow soon.
Dates and Locations
Dates: Monday 18-20
Location: Amalienstr. 17, Room A 107
Contents
The working group 3D deals with current topics about 3D. It gives an insight into complex topics like particle systems, MEL Scripting, nDynamics. The students gain also some knowledge about advanced techniques in modelling, rendering and animation. The students receive no ECTS-credits for this lecture.
The lecture course is suitable for:
all students that are interested
Registration
To be announced
| Datum | Thema | Folien und Links |
| --- | --- | --- |