Advanced Seminar Media Informatics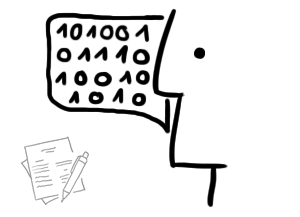 Lecturer:
Prof. Butz
,
Prof. Hussmann
Person in charge:
Emanuel von Zezschwitz
Hours per week:
2
ECTS credits:
6
Modul:
P4.1 und P4.2: Seminar zu Themen der Medieninformatik und sozialen Kompetenz (für Master)
News
08.04.2015
The topics and the schedule are now available. Topics will be assigned on Tuesday, 14th of April.
23.02.2015
Registration will start from 01.03.2015 via
UniWorX
Dates and Locations
Dates: Tuesday 4-6 p.m.
Location: Amalienstr. 17, A 105
Contents
The lecture course is suitable for:
Media informatic students (Diploma)
Media informatic students (Master)
Registration
Die Anmeldung läuft über UniWorX und ist ab dem 01.03.2015 freigeschaltet.
Nach Ablauf des Anmeldezeitraums (29.03.2015) werden die Plätze wie folgt vergeben: Die Bewerber werden absteigend nach bisherigen Studienleistungen (errechnet aus den den bisher im Studium erreichten ECTS-Credits) sortiert. Bei gleichem Fortschritt wird die Position zufällig bestimmt.
Bewerber werden bis 03.04.2015 über die bei UniWorX hinterlegte eMail Adresse über das Ergebnis der Platzvergabe informiert.
Bitte überlegen Sie sich vor der Anmeldung ob Sie wirklich am Hauptseminar teilnehmen wollen, damit anderen Studenten nicht unnötig Plätze weggenommen werden. Vorläufige Zu-/Absagen werden per Email versendet. Die Zusage ist vorläufig und wird erst bei Erscheinen am ersten Seminartermin wirksam, d.h. Studenten, die dann nicht anwesend sind, verlieren ihren Seminarplatz!
Criteria
Teilnahme an allen Präsenzterminen
90-Sekunden-Vortrag inkl. Besprechung des Vortragsstils
Ausarbeitung auf Englisch (6-8 Seiten zweispaltig)
Besprechung aller Zwischenstadien der Ausarbeitung mit dem Betreuer
Review von mindestens zwei Ausarbeitungen von Kommilitonen
Probevortrag
Vortrag (20 Minuten) am Ende des Semesters
Materials
Participants & Topics
Topic
Supervisor
Student(s)
Movement- and Placement-Aware Devices
Buschek, Daniel
Oliver Neuner
Raphael Kösters
User Identitication and Theft Detection via Smart Objects
Buschek, Daniel
Andreas Weiß
Smart Camera Motion via Interconnected Drones
Hösl, Axel
John-Louis Gao
Blended Interactions
Palleis, Henri
Inga Brehm
Designing Smart Interaction for Smart Objects
Palleis, Henri
Mai-Anh Nguyen
mHealth and Data Privacy
Schneider, Hanna
Tobias Keinath
The Quantified Self (QS) Community: Devices, Tools, Tricks, and Challenges
Schneider, Hanna
Philipp Hauptmann, Anna Rieder
Persuasive Technology inside Smart Homes
Stockinger, Tobias
Daniel Kolb
Phishing on Mobile Devices: Threats and Countermeasures
Stockinger, Tobias
Alexander Huber
Revealing the Invisible
Stusak, Simon
Benjamin Fritzsche
Reactive Objects
Stusak, Simon
Sebastian Siepe
Smart Devices in Meetings
Tausch, Sarah
Büsra Gülten
Florian Weiß
Evoking Behavioral Change with Ambient Devices
Tausch, Sarah
Lena Streppel
Finger, Key or Password: Authentication Concepts beyond Smartphones and Terminals
von Zezschwitz, Emanuel
Ingo Just
Implicit Authentication 2.0: Behavioral Biometrics in Smart Environments
von Zezschwitz, Emanuel
Christoph Ziegler
Can you Trust your Fridge? Privacy and Security Challenges in the Internet of Things Era
von Zezschwitz, Emanuel
Lara Hirschbeck
Martin Reiss
Timetable
| | |
| --- | --- |
| Termin | Veranstaltung |
| 14.04.2015 | Vorstellung und Themenvergabe [Folien] |
| 08.05.2015 | Abgabe der vorläufigen Ausarbeitung / kommentierten Gliederung (2-3 Seiten) |
| 15.05.2015 | Abgabe der 90 Sekunden Vortragsfolien |
| 19.05.2015 | BEGINN ST:90-Sekunden Vorträge |
| 29.05.2015 | Abgabe der fertigen Ausarbeitung zum Review durch die Betreuer und 2 Ihrer Kommilitonen |
| 05.06.2015 | Abgabe der Reviews |
| 09.06.2015 | Verteilung der Reviews und generelles Feedback für die Teilnehmer [Folien] |
| 10.07.2015 | Abgabe der überarbeiteten Ausarbeitung |
| 17.07.2015 | Abgabe der endgültigen Vortragsfolien |
| 27.07.2015 | Präsentationstag 1 |
| 28.07.2015 | Präsentationstag 2 |
Die fett markierten Termine sind Gruppentermine mit Anwesenheitspflicht.
Der nächste wichtige Milestone erscheint unterstrichen.
Präsentationstage
Präsentationstag 1: 27.07.2015, 09:00-15:30 Uhr, Raum A 105, Amalienstr. 17
Präsentationstag 2: 28.07.2015, 09:00-12:45 Uhr, Raum A 105, Amalienstr. 17
Tag 1
| | | |
| --- | --- | --- |
| Zeit | Thema | Person |
| 09:15 | Begrüßung | - |
| 09:30 | Phishing on Mobile Devices: Threats and Countermeasures | Alexander Huber |
| 09:55 | Implicit Authentication 2.0: Behavioral Biometrics in Smart Environments | Christoph Ziegler |
| 10:20 | Pause | - |
| 10:30 | Can you Trust your Fridge? Privacy and Security Challenges in the Internet of Things Era | Lara Hirschbeck |
| 10:55 | Movement- and Placement-Aware Devices | Oliver Neuner |
| 11:20 | Pause | - |
| 11:30 | The Quantified Self (QS) Community: Devices, Tools, Tricks, and Challenges | Philipp Hauptmann |
| 11:55 | Reactive Objects | Sebastian Siepe |
| 12:20 | Mittagessen | - |
| 13:30 | Smart Camera Motion via Interconnected Drones | John-Louis Gao |
| 13:55 | Blended Interactions | Inga Brehm |
| 14:20 | Pause | - |
| 14:30 | Persuasive Technology inside Smart Homes | Daniel Kolb |
| 14:55 | Evoking Behavioral Change with Ambient Devices | Lena Streppel |
| 15:20 | Verabschiedung | - |
Tag 2
| | | |
| --- | --- | --- |
| Zeit | Thema | Person |
| 09:15 | Begrüßung | - |
| 09:20 | Movement- and Placement-Aware Devices | Raphael Kösters |
| 09:45 | User Identitication and Theft Detection via Smart Objects | Andreas Weiß |
| 10:10 | Pause | - |
| 10:20 | Designing Smart Interaction for Smart Objects | Mai-Anh Nguyen |
| 10:45 | Revealing the Invisible | Benjamin Fritzsche |
| 11:10 | Pause | - |
| 11:20 | Smart Devices in Meetings | Florian Weiß |
| 11:45 | Can you Trust your Fridge? Privacy and Security Challenges in the Internet of Things Era | Martin Reiss |
| 12:10 | Health in Everyday Life | Anna Rieder |
| 12:35 | Verabschiedung | - |