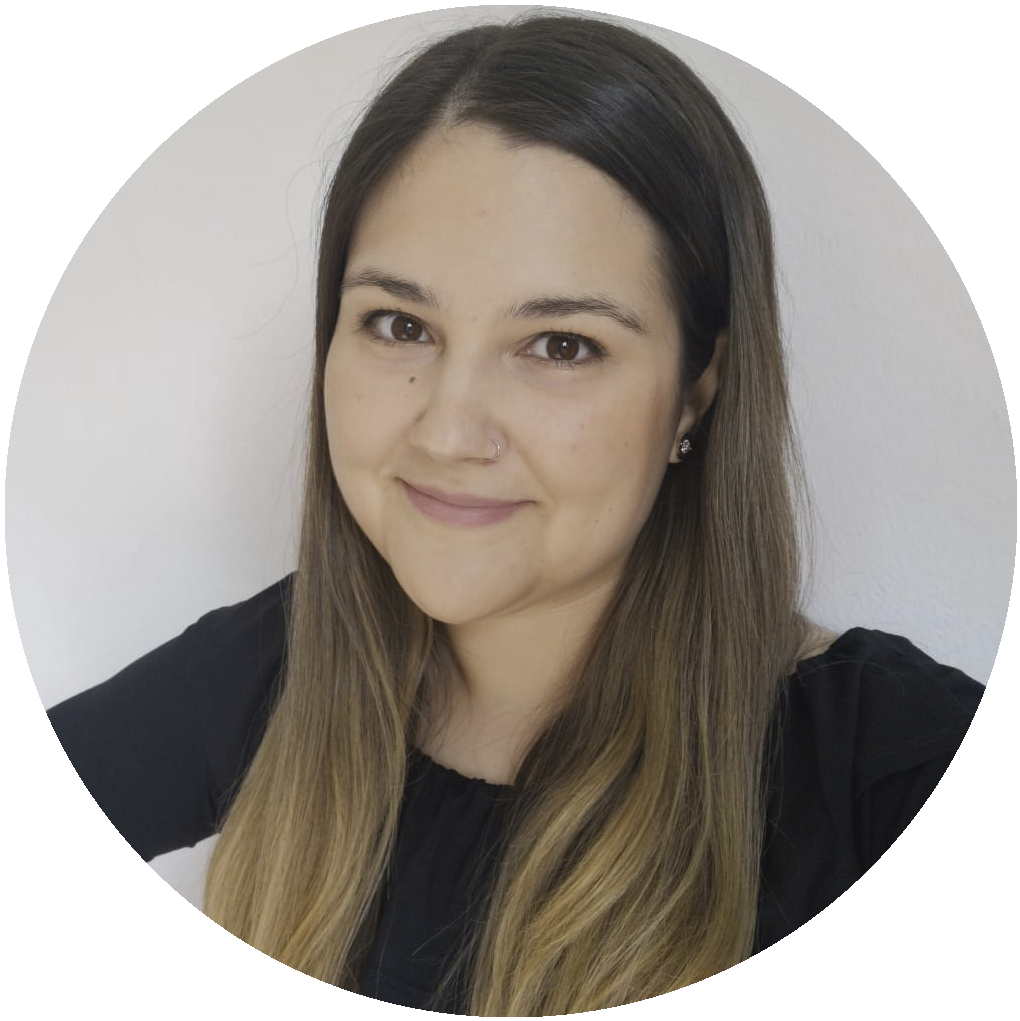 Sarah Aragon-Hahner
geb. Aragon Bartsch
Student advisor
E-Mail
sarah.aragon-hahner@ifi.lmu.de
Phone
+49-89 / 2180-75128
Address
Sarah Aragon-Hahner
LMU Munich
Media Informatics Group
Frauenlobstr. 7a
80337 Munich, Germany
Room
431 (4th floor)
Office hours
by arrangement
Student advisor
Please contact us via
e-mail
in case of any questions or problems regarding the Media Informatics study program. Also check our
FAQ
and
this page
. An overview of current courses with links to their websites is available
here
.
Research Interests
My research deals with decision support systems in the context of career and study choice. I am particularly interested in technical solutions to support self-reflection and self-awareness. I am also focusing on designing technology for digital well-being.
Theses (Bachelor/Master)
In 2023, I will be writing up my dissertation and therefore cannot supervise any more theses.
Open Topics
---
In Progress
---
Finished
---
Teaching Assistance
Publications
2023



Download

Sarah Aragon-Hahner, Sophia Sakel, Sven Strickroth
"Is Computer Science the Right Study Program for Me?": Concept Development of a Mobile Self-Reflection App for Prospective University Students
15th International Conference on Computer Supported Education (CSEDU 2023), April 21-23, 2023, Prague, Czech Republic (bib)



Download

Nađa Terzimehić, Sarah Aragon-Hahner, Heinrich Hussmann
The Tale of a Complicated Relationship: Insights from Users' Love/Breakup Letters to Their Smartphones before and during the COVID-19 Pandemic.
Proc. ACM Interact. Mob. Wearable Ubiquitous Technol. 7, 1, Article 28 (March 2023), 34 pages. https://doi.org/10.1145/3580792. (bib)
2022



Download

Nađa Terzimehić, Sarah Aragon-Hahner
I Wish I Had: Desired Real-World Activities Instead of Regretful Smartphone Use
21st International Conference on Mobile and Ubiquitous Multimedia (MUM 2022), November 27-30, 2022, Lisbon, Portugal (bib)
2021



Download

Sarah Aragon Bartsch, Christina Schneegaß, Florian Bemmann, Daniel Buschek
A Day in the Life: Exploring the Use of Scheduled Mobile Chat Messages for Career Guidance
20th International Conference on Mobile and Ubiquitous Multimedia (MUM 2021), December 5-8, 2021, Leuven, Belgium (bib)
2019



Download

Sarah Aragon Bartsch
Digital Wellbeing in the Context of Decision Support Systems
CHI 2019 Workshop on Designing for Digital Wellbeing: A Research & Practice Agenda, May 4 - 9, 2019, Glasgow, Scotland, UK (bib)
2018



Download

Christian Mai, Sarah Aragon Bartsch, Lea Rieger
Evaluating Shared Surfaces for Co-Located Mixed-Presence Collaboration
In Proceedings of the 17th International Conference on Mobile and Ubiquitous Multimedia (MUM '18) (bib)



Download

Sarah Aragon Bartsch, Julia Speckmeier, Heinrich Hussmann
Re-thinking the Social Acceptability of Decision Support Systems for Career Choice
CHI 2018 Workshop on (Un)Acceptable!?! -- Re-thinking the Social Acceptability of Emerging Technologies, April 21 - 26, 2018, Montreal, QC, Canada (bib)
2017



Download

Axel Hoesl, Sarah Aragon Bartsch, Andreas Butz
TrackLine: Refining touch-to-track Interaction for Camera Motion Control on Mobile Devices
In Proceedings of The 16th IFIP TC.13 International Conference on Human-Computer Interaction (INTERACT'17) Mumbai, India, September 25-29, 2017.
2016



Download

Axel Hoesl, Sarah Aragon Bartsch, Philipp Burgdorf, Andreas Butz
TrackLine: Refining Touch-to-Track Interaction for Camera Motion Control on Mobile Devices
In Printed Proceedings of the 13th European Conference on Visual Media Production (CVMP'16), London, United Kingdom, December 12 - 13, 2016. (bib)