Lecture Course Human-Computer Interaction 1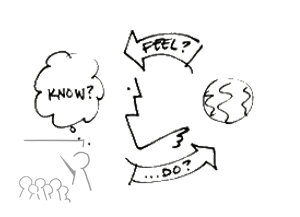 Lecturer: Prof. Dr. Butz
Tutorials: Bastian Pfleging
Hours per week: 3 (Lecture) + 2 (Tutorial)
ECTS credits: 6
Modul: WP12: Mensch-Maschine-Interaktion I (für Bachelor Medieninformatik)
News
01.09.2015:

Registration for the second exam (October 1, 2015) is now open in UniWorX until September 17, 2015. further details about the exam

19.08.2015:

The results for the exam are now available in UniWorX.
The inspection of the exam will take place on Wednesday, August 26, 2015 between 11:00 h and 12:00. It is necessary reserve a slot via e-mail (for details, please check your UniworkX e-mail account).
Also, we will announce the date for the second exam as soon as possible.

01.07.2015:

Registration for the exam is now open in UniWorX until July 16, 2015. further details about the exam

05.06.2015:

Exercise 5 will be discussed in the week starting June 8. There are no exercises in the week starting June 15.

19.05.2015:

Blatt 4 wird am Montag den 1.Juni und am Mittwoch den 27.Mai besprochen. Die Übung fällt aus am Montag den 25.Mai und Mittwoch den 3.Juni.

11.05.2015:

no exercise sessions next week.

28.04.2015:

Exercise 1 is online. Access information had been just sent around via UniWorX

21.04.2015:

Exam will be July, 30th

20.04.2015:

Exercise session start at May, 4th

15.04.2015:

there will be an introduction lecture April, 16th.

30.01.2015:

Further informations will follow soon.
Dates and Locations
Lecture:
Date: Thursday 9-12
Location: Schellingstr. 3, Room S 004
Tutorial:
Monday 14-16, Theresienstr. 41, C 113
Monday 16-18, Theresienstr. 39, B 045
Wednesday 12-14, Theresienstr. 39, B 041
Wednesday 14-16, Theresienstr. 41, C 112
Wednesday 16-18, Theresienstr. 41, C 111

Exam:
Date: October 1, 2015, 12:00 s.t.
Location: C 123, Theresienstr. 41  
Contents
Es wird die Informationsverarbeitung des Menschen (physiologische und psychologische Grundlagen, Modelle, Handlungsprozesse), die technische Realisierung von Benutzungsschnittstellen (Ein- und Ausgabegeräte, Interaktionsstile) behandelt und es werden benutzerorientierte Entwurfsprozesse, Evaluationstechniken, Richtlinien und Standards für Benutzbarkeit vorgestellt.
Die Lehrveranstaltung eignet sich für
Studierende des Bachelorstudiengangs Medieninformatik (Pflichtveranstaltung im 4. Fachsemester)
Studierende des Bachelorstudiengangs Informatik als "vertiefendes Thema" (siehe Informationen zu Bachelor Informatik und Medieninformatik)
Studierende Kunst und Multimedia (Bachelor)
Studierende der Medieninformatik/Informatik (Diplom)
Lecture
Date
Subject
Slides
Podcast (*)
16.04.
Einführung
23.04.
fällt aus
30.04.
Menschliche Informationsverarbeitung, Wahrnehmung
mmi_1_Grundmodell.pdf, mmi_2_Wahrnehmung.pdf
in Video online
07.05.
Kognition, Motorik
mmi_3_Kognition.pdf, mmi_4_Motorik.pdf
in Video online
11.5.15, 18:00h (s.t.), Raum A022, Hauptgebäude
Gastvortrag Ken Perlin
https://mrl.nyu.edu/~perlin/
14.05.
Feiertag
21.05.
Modelle, Fehler, Technische Rahmenbedingungen
mmi_5_Modelle.pdf, mmi_6_Technische.pdf
in Video online
28.05.
Gastvorlesung Daniel Ullrich
11.06.
Einige Grundregeln für die UI Gestaltung
mmi_7_Grundregeln.pdf
in Video online
18.06.
Interaktionsstile, -muster, UCD
mmi_8_Stile.pdf, mmi_9_Muster.pdf, mmi_10_UCD.pdf
in Video online
25.06.
Anforderungen, Skizzen, Prototypen
mmi_11_Anforderungen.pdf, mmi_12_Prototypen.pdf
in Video online
02.07.
Evaluation, Studie zur Produktwahrnehmung (bitte teilnehmen)
mmi_13_Evaluation.pdf
in Video online
09.07. 10:00 c.t.
Gastvortrag Dr. Fabian Hennecke (UXCite)
Bericht aus der Praxis, remote usability testing
UXCite
Tutorial
The notions presented in the lectures are then applied in the tutorials. An important part of the tutorials will involve the development of a group project using user-centered design methods throughout the semester.
Registering for the Tutorial
Um an den Übungen teilzunehmen wird eine Anmeldung über UniWorX erforderlich sein.
Exam details
Date: July 30, 2015, 09:00 (s.t.) - 11:00
Deadline for registration: Thursday, July 16, 2015, 12:00
Deadline for deregistration: Thursday, July 23, 2015, 23:59
The registration is possible via Uniworx
Rooms (lastname):
Melden Sie sich nur zur Klausur an, wenn Sie auch wirklich teilnehmen werden! Nähere Informationen dazu werden folgen. Sollten Sie sich nach Ihrer Anmeldung noch entscheiden, doch nicht teilzunehmen, melden Sie sich bitte wieder via Uniworx ab.
Attention:

Closed book exam: lecture/exercise slides or other material is forbidden.
Calculators are not permitted.
Mobile phones, laptops and any other communication technologies are strictly forbidden. Leave them at home.
student id card required
Real (!!) identification document required (e.g. ID card or passport)
Exam details (2nd exam)
Date: October 01, 2015, 12:00 (s.t.) - 14:00
Deadline for registration: Thursday, September 17, 2015, 23:59
Deadline for deregistration: Thursday, September 24, 2015, 23:59
The registration is possible via Uniworx
Room:

A-Z: Theresienstr. 41 - C 123

Melden Sie sich nur zur Klausur an, wenn Sie auch wirklich teilnehmen werden! Sollten Sie sich nach Ihrer Anmeldung noch entscheiden, doch nicht teilzunehmen, melden Sie sich bitte rechtzeitig wieder via Uniworx ab, um die Folgen einer nicht angetretenen Prüfung zu vermeiden. Ohne rechtzeitige Anmeldung ist keine Teilnahme an der Klausur möglich. Denken Sie unbedingt daran, einen Lichtbildausweis zur Prüfung mitzubringen.
Attention:

Closed book exam: lecture/exercise slides or other material is forbidden.
Calculators are not permitted.
Mobile phones, laptops and any other communication technologies are strictly forbidden. Leave them at home.
student id card required
Real (!!) identification document required (e.g. ID card or passport)