Lecture Course Human-Computer Interaction 1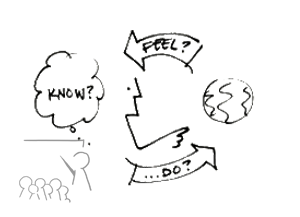 Lecturer: Dr. Florian Echtler
Tutorials: Dr. Aurelien Tabard
Hours per week: 3 (Lecture) + 2 (Tutorial)
ECTS credits: 6
Modul: WP12: Mensch-Maschine-Interaktion I (für Bachelor Medieninformatik)
News
17.9.2012

: CHANGE IN ROOM AND TIME for the NachKlausur: still on September 21st but from 10:00 to 13:00 h in Theresienstr. 39, room B 139.

21.8.2012

: NachKlausur date online.

21.8.2012

: Correction of the exam online.

12.7.2012

: Registration for the exam is now open on Uniworx.

21.6.2012

: The content to be submitted to Uniworx has been clarified in exercise sheets.

20.6.2012

: The tutoring session by Elisabeth Engel on the 25th from 16h to 18h is cancelled, please join another group this week.

19.4.2012

: Die Anmeldung zu den Übungen ist ab sofort über UniWorX möglich. Die Anmeldung endet am 23.4. um 12:00.

9.3.2012

: Die Anmeldung ist ab sofort über UniWorX möglich.
Dates and Locations
Lecture:
Thursday 9-12, Geschwister-Scholl-Platz 1, A 021
Tutorial:
Monday 14-16 Uhr, Theresienstr. 39, B 041 - Tutor: Christian Becker
Monday 16-18 Uhr, Theresienstr. 39, B 041 - Tutor: Elisabeth Engel
Wednesday 14-16 Uhr, Theresienstr. 39, B 041 - Tutor: Hanna Schneider
Wednesday 16-18 Uhr, Theresienstr. 39, B 134 - Tutor: Fabius Steinberger
Wednesday 18-20 Uhr, Theresienstr. 39, B 041 - Tutor: Aurelien Tabard (English)
Cancelled contact me to move to another tutoring session.

Contents
Es wird die Informationsverarbeitung des Menschen (physiologische und psychologische Grundlagen, Modelle, Handlungsprozesse), die technische Realisierung von Benutzungsschnittstellen (Ein- und Ausgabegeräte, Interaktionsstile) behandelt und es werden benutzerorientierte Entwurfsprozesse, Evaluationstechniken, Richtlinien und Standards für Benutzbarkeit vorgestellt.
Die Lehrveranstaltung eignet sich für
Studierende des Bachelorstudiengangs Medieninformatik (Pflichtveranstaltung im 4. Fachsemester)
Studierende des Bachelorstudiengangs Informatik als "vertiefendes Thema" (siehe Informationen zu Bachelor Informatik und Medieninformatik)
Studierende Kunst und Multimedia (Bachelor)
Studierende der Medieninformatik/Informatik (Diplom)
Lecture
(*) Die Podcasts sind im Theora-Format codiert. Evtl. fehlende Codec-Pakete sind unter xiph.org (Windows/Mac) verfügbar.
Tutorial
The notions presented in the lectures are then applied in the tutorials. An important part of the tutorials will involve the development of a group project using user-centered design methods throughout the semester.
Registering for the Tutorial
A registration is required for participating at the tutorials. Registration starts in the first week of the semester. First come, first served.
To register, use UniWorX with your CIP Account.
Exam
Date: Friday, July 27, 2012, 12-15
Place: HGB A 240
September Exam
Date: Friday, Sept. 21, 2012, 10-13
Place: B 139, Theresienstr. 39