Lecture Course Human-Computer Interaction 1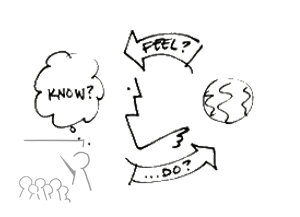 Lecturer: Prof. Butz
Tutorials: Nađa Terzimehić, Thomas Weber
Hours per week: 3 (Lecture) + 2 (Tutorial)
ECTS credits: 6
Module:WP12: Human-Computer Interaction I (for bachelor media informatics)
Note: You can only get credits for your bachelor studies for either Human-Computer Interaction I or Interaction Design, not both! Moreover, Human-Computer Interaction I cannot be credited within the applied subject "Human Computer Interaction", because the same topics are covered there in different classes!
Disclaimer
While LMU is closed, most teaching happens currently online. As teachers, we ask you to be forgiving if things should not work perfectly right away, and we hope for your constructive participation. In this situation, we would also like to explicitly point out some rules, which would be self-evident in real life:
In live meetings, we ask you to responsibly deal with audio (off by default) and bandwidth (video as needed).
Recording or redirecting streams by participants is not allowed.
Distributing content (video, audio, images, PDFs, etc.) in other channels than those foreseen by the author is not allowed.
If you violate one of these rules, you can expect to be expelled from the respective course, and we reserve the right for further action. With all others, we are looking forward to the joint experiment of an "online semester".
News
March 1st, 2021: Registration for the course via Uni2Work.
Dates and Locations
Lecture:


| | |
| --- | --- |
| Date: | TBA |
| Location: | online (Links via Moodle) |
| First lecture: | TBD |

Tutorials:

Tutorials will take place via Zoom.

First tutorial: TBD
Please note: If participant numbers are too low, we will cancel the respective tutorial slots.

Exam:


TBA



Contents and target group
In Human-Computer Interaction 1, we will discuss human information processing (models, physiological and psychological basics, operational processes), the technical realization of user interfaces (input and output devices, interaction style) and present human-centered design processes, evaluation techniques, guidelines and standards for usability. The lecture will be held in German.
This course is eligible for the following course of studies:
It will be held in German only.
Vorlesung
Die Vorlesung folgt dem Lehrbuch
Mensch-Maschine-Interaktion"
. Als Studierende der LMU haben Sie zu diesem Buch auch
online Zugriff
. Die Vorlesung wird im SS21 ebenfalls online angeboten: Video-Aufzeichnungen der Vorlesung zu den behandelten Kapiteln stehen mindestens 1 Woche vor dem Vorlesungstermin zur Verfügung. Diese arbeiten Sie bitte durch, oder lesen die zugehörigen Buchkapitel. Zum normalen Vorlesungs-Zeitpunkt (Mittwochs 10-12 Uhr) findet dann eine Fragestunde online statt, in der diese Kapitel diskutiert werden.
Update:
Die Aufteilung in Kleingruppen hat sich als unnötig bzw. hinderlich erwiesen und wir treffen uns einfach alle um 10:00 im angegebenen Zoom Meeting. Mitschneiden ist zur Wahrung der Privatsphäre aller Teilnehmer nicht erlaubt.
| Datum | Thema | Folien | Video HQ | Video LQ | Fragestunde |
| --- | --- | --- | --- | --- | --- |
Tutorial
The notions presented in the lectures are then applied in the tutorials.