Advanced Seminar Media Informatics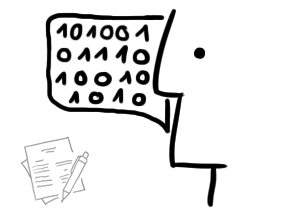 Lecturer:
Prof. Mayer
In charge:
Francesco Chiossi
,
Sylvia Rothe
,
Robin Welsch
Hours per week:
2
ECTS credits:
6
Module:
P 4.1 und P 4.2 Seminar zu Themen der Medieninformatik und sozialen Kompetenz für Master. Please note that as a student of Media Informatics / Human-Computer Interaction you may of course also attend advanced seminars at other chairs.
---
News
15.02.2021:

Registration for this seminar via the Uni2Work central master seminar registration.
Due to the current situation, sessions with mandatory attendance will be held online via Zoom. The credentials will be sent out to all participants via email before the first session. Please respect the rules for online teaching.

09.02.2021:

This page is still under development, all content may be subject to change.
---
Contents
During the course, students will do research on and present current HCI topics in form of a scientific paper.
The course is suitable for:
Media informatics / HCI students (Master)
Computer science students (Master)
---
Dates and Locations
Dates: Tuesdays 4 - 6 pm c.t.
Location: Zoom
---
Schedule
Dates with mandatory attendance are marked with an "*".
All assignments are due on their corresponding date at 11:59 pm.
| | |
| --- | --- |
| Date | Event |
| | DRAFT |
| 13.04.21 * | Kickoff and assignment of topics |
| 07.05.21 | Submission of first draft - structure and bullet points |
| 09.05.21 | Submission of slides for 60-seconds pitches |
| 11.05.21* | 60-second pitches |
| 30.05.21 | Submission of complete paper ready for reviewing |
| 27.06.21 | Submission of reviews |
| 28.01.21 | Distribution of reviews and meta-reviews |
| 04.07.21 | Submission of final paper |
| 04.07.21 | Submission of presentation draft |
| 04.02. - 11.07.21 | Presentation rehearsal with supervisor |
| 11.07.21 | Submission of final presentation |
| 13.07.21 * | Final presentations 13pm until 18pm via Zoom (link will be distributed by email) |
---
Material
---
Criteria
Presence at all mandatory dates
60 seconds presentation including discussion of presentation style
Report in English (6-8 pages in two-column format)
Frequent meetings with supervisor
Review of at least two reports
Rehearsal presentation (optional)
Presentation (10 minutes; 7 min presentation + 3 min questions) at the end of the semester
---
Rules for Online Teaching
While LMU is closed, most teaching happens currently online. As teachers, we ask you to be forgiving if things should not work perfectly right away, and we hope for your constructive participation. In this situation, we would also like to explicitly point out some rules, which would be self-evident in real life:
In live meetings, we ask you to responsibly deal with audio (off by default) and bandwidth (video as needed).
Recording or redirecting streams by participants is not allowed.
Distributing content (video, audio, images, PDFs, etc.) in other channels than those foreseen by the author is not allowed.
If you violate one of these rules, you can expect to be expelled from the respective course, and we reserve the right for further action. With all others, we are looking forward to the joint experiment of an "online semester".