Advanced Seminar Media Informatics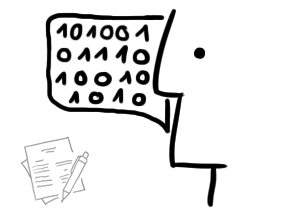 Lecturer:
Prof. Hußmann
In charge:
Sarah Theres Völkel
,
Matthias Schmidmaier
Hours per week:
2
ECTS credits:
6
Modul:
P4.1 und P4.2: Seminar zu Themen der Medieninformatik und sozialen Kompetenz (für Master)
News
05.06.2019:

Modified Overleaf Template is online

04.06.2019:

Review slides are online
Dates and Locations
Dates: Tuesdays 4 - 6 pm c.t.
Location: Thalkirchner Str. 36, Room 257
Access from Frauenlobstr. 7a
---
Contents
During the course, students will do research on and present current HCI topics in form of a scientific paper.
The course is suitable for:
Media informatics / HCI students (Master)
Computer science students (Master)
Please note that as a student of Media Informatics / Human-Computer Interaction you may of course also attend advanced seminars at other chairs.
---
Criteria
Presence at all mandatory dates
60 seconds presentation including discussion of presentation style
Report in English (6-8 pages in two-column format)
Frequent meetings with supervisor
Review of at least two reports
Rehearsal presentation (optional)
Presentation (15 minutes; 10 min presentation + 5 min questions) at the end of the semester
---
Material
---
Schedule
The lecture takes place from 30.04.2019 until 27.07.2019.
Dates with mandatory attendance are marked with an "*".
All assignments are due on their corresponding date at 11:59 pm.
| | |
| --- | --- |
| Date | Event |
| 30.04.19 * | Kickoff and assignment of topics |
| 28.05.19 | Submission of first draft |
| 02.06.19 | Submission of slides for 60-seconds-presentations |
| 04.06.19 * | 60-second-pitches |
| 18.06.19 | Submission of complete paper ready for reviewing |
| 28.06.19 | Submission of reviews |
| 12.07.19 | Submission of final paper |
| 14.07.19 | Submission of first draft for presentation slides |
| 15.07.-18.07.19 | Presentation rehearsal with supervisor |
| 21.07.19 | Submission of final presentation |
| 23.07.19 * | Final presentations |