Seminar Advances in Computer Graphics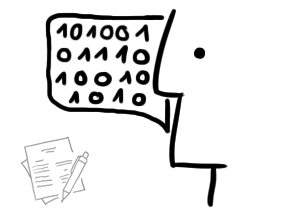 Lecturer:
Prof. Dr. Butz
People in charge:
Changkun Ou
,
Dennis Dietz
Hours per week:
2
ECTS credits:
6
Modul:
P4.1 und P4.2: Seminar zu Themen der Medieninformatik und sozialen Kompetenz (for Master)
Language:
English
News
10.07.19:

The first lecture will take place on October 15th 2019!
Dates and Locations
Dates: Tuesdays 4 - 6 pm c.t.
Location: Frauenlobstr. 7a, Room 357
Contents
In recent years of computer graphics research, people start to convey the fundamentals techniques regarding machine learning techniques into a 3D world (non-Euclidean data), e.g., applying graph neural networks to manifold meshes.
In this seminar, students discuss the recent developments in computer graphics, including the developments of geometric processing, rendering, simulation techniques, GPU acceleration and etc., which integrated into four parts of the seminar: group presentation, individual presentation, discussion panel, and written report.
The group presentation session initially builds teams of 3-4 people and each team responsible for a general topic. Each team should give an 60~80 minutes presentation regarding the selected topic, and other teams should prepare at least one question to other group presentations.
In individual presentation session, each participant will choose a paper from the given reading list, and held an individual presentation for 30 minutes (20+10). In the meantime, the discussion panel requires each presenter also selects two papers (exclude the presented paper) to prepare at least one question to the presented paper and one commons presentation suggestion to other presenter.
At the end of the semester, all students are required to submit a written report regarding the individually presented paper.
The course is suitable for:
Media computer science students (Master)
Computer science students (Master)
Human-Computer interaction students (Master)
Communication and Questions
We use Slack to discuss everything related to the seminar. Please sign up and join the discussion, you can ask all your questions there.
Registration
Registration is managed in Uni2Work.
Requirements
Prior Knowledge
Computer Graphics: Working knowledge in computer graphics, e.g. basic understanding of rendering pipeline, shading, animation principles. Attendence of Computer Graphics I is recommended but not required.
Machine Learning: Working knowledge in machine learning, e.g. basic understanding in convolutional neural networks, non-convex optimization principles. Attendence of Machine Learning is recommended but not required.
Parallelism and Concurrency: Working knowledge in parallel computing, e.g. basic understanding in shared memory systems, GPUs. Attendence of Parallel and High Performance Computing is recommended but not required.
Attendance
All students should present them at all group presentations, and participate at least two individual presentations.
Presentation
All presentations should be in English. There is no restriction of layout, but all slides should be structured according to the presentation.
It is required to submit your slides a week in advance, and plagiarism is strictly prohibited.
You should find a date that test your machine works with the room beamer (e.g. at the end of each session). Adapters and laser pointer will be provided if you would like to use them, but you need to bring your own laptop.
Written Report
All students should write a short report (2-3 pages in ACM abstract format) regarding their presented paper.
Material
Schedule
| | | |
| --- | --- | --- |
| Date | Event | Topics |
| 15.10.2019 | Introduction and distribution of topics | Kickoff |
| 22.10.2019 | Preparation | No session |
| 29.10.2019 | Preparation | No session |
| 05.11.2019 | Preparation | No session |
| 12.11.2019 | Group Presentation | CG & ML Basics and Recap |
| 19.11.2019 | Group Presentation | Geometric Processing |
| 26.11.2019 | Group Presentation | Shading Techniques |
| 03.12.2019 | Group Presentation | Animations |
| 10.12.2019 | Group Presentation | Hardware Acceleration |
| 17.12.2019 | Christmas Break | No session |
| 24.12.2019 | Christmas Break | No session |
| 31.12.2019 | Christmas Break | No session |
| 07.01.2020 | Individual Presentation | To be determined |
| 14.01.2020 | Individual Presentation | To be determined |
| 21.01.2020 | Individual Presentation | To be determined |
| 28.01.2020 | Individual Presentation | To be determined |
| 04.02.2020 | Individual Presentation | To be determined |
| 12.02.2020 | Written Report Submission | No session |
Useful Links & Further Reading Suggestions