Advanced Seminar Media Informatics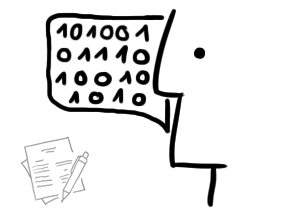 Lecturer:
Prof. Dr. Florian Alt
Person in charge:
Ceenu George
Hours per week:
2
ECTS credits:
6
Modul:
P4.1 und P4.2: Seminar zu Themen der Medieninformatik und sozialen Kompetenz (fuer Master)
Dates and Locations
Dates: Pflichttermine sind immer am Mittwoch von 12 15-14h, siehe Zeitplan
Location: Oettingstr., Raum 161
Contents
The topic of this semester's seminar is: Virtual and augmented reality. Topics may include, but are not limited to:
VR / AR Display Technology
Input Devices for VR / AR
Interaction Techniques for Virtual and Augmented Reality
Multi-User and Distributed CR / AR
Multimodal VR / AR (haptics / audio / brain-computer interfaces)
Collaborative VR / AR
Tracking and Sensing in VR / AR
Application Areas of VR / AR
Presence and Cognition in VR / AR
Security in Virtual and Augmented Reality
Technology acceptance and social implications
The lecture course is suitable for:
Media informatic students (Diploma)
Media informatic students (Master)
Computer science students (Diploma)
Bitte beachten Sie, dass Sie als Studierende der Medieninformatik / Mensch-Computer-Interaktion selbstverstaendlich auch Hauptseminare anderer Lehrstuehle belegen duerfen.
Registration
Bewerber werden bis Veranstaltungsbeginn ueber die bei UniWorX hinterlegte eMail Adresse ueber das Ergebnis der Platzvergabe informiert.
Bitte ueberlegen Sie sich vor der Anmeldung ob Sie wirklich am Hauptseminar teilnehmen wollen, damit anderen Studenten nicht unnoetig Plaetze weggenommen werden. Vorlaeufige Zu-/Absagen werden per Email versendet. Die Zusage ist vorlaeufig und wird erst bei Erscheinen am ersten Seminartermin wirksam, d.h. Studenten, die dann nicht anwesend sind, verlieren ihren Seminarplatz!
Criteria
Teilnahme an allen Praesenzterminen
90-Sekunden-Vortrag inkl. Besprechung des Vortragsstils
Ausarbeitung auf Englisch (6-8 Seiten zweispaltig)
Besprechung aller Zwischenstadien der Ausarbeitung mit dem Betreuer
Review von mindestens zwei Ausarbeitungen von Kommilitonen
Probevortrag
Vortrag (15 Minuten + 5 Min Diskussion) am Ende des Semesters
Arbeitssprache in diesem Kurs ist Englisch
Material
Schedule
| | |
| --- | --- |
| Termin | Veranstaltung |
| 26.04.2017 | Vorstellung und Themenvergabe |
| 17.05.2017 | Abgabe der vorlaeufigen Ausarbeitung / kommentierten Gliederung (2-3 Seiten) |
| 22.05.2017 | Abgabe der 90 Sekunden Vortragsfolien |
| 24.05.2017 | BEGINN ST:90-Sekunden Vortraege |
| 31.05.2017 | Wie schreibt man Reviews? |
| 07.06.2017 | Abgabe der fertigen Ausarbeitung zum Review durch die Betreuer und 2 Ihrer Kommilitonen |
| 14.06.2017 (12:00 Uhr!) | Abgabe der Reviews |
| 21.06.2016 | Verteilung der Reviews und generelles Feedback fuer die Teilnehmer |
| 07.07.2017 | Abgabe der ueberarbeiteten Ausarbeitung |
| 13.07.2017 | Abgabe der vorlaeufigen Vortragsfolien (Verlaengert wegen Uniworx Ausfall) |
| 11.-18.07.2017 | selbstaendige Probevortraege in Kleingruppen |
| 19.07.2017 | Abgabe der finalen Vortragsfolien |
| 02.08.2017 | Praesentationstag (9-16h, Raum 169, Oettingenstr. 67) |
Seminartag, 02.08.2017
| | |
| --- | --- |
| Termin | Vortrag |
| 09:00-09:20 | Manuel Hartmann |
| 09:20-09:40 | Daniela Becker |
| 09:40-10:00 | Patrick Nagel |
| 10:00-10:10 | Pause |
| 10:10-10:30 | Roman Schader |
| 10:30-10:50 | Daniel Seliger |
| 10:50-11:10 | Barbara Schindler |
| 11:10-11:20 | Pause |
| 11:20-11:40 | Vanessa Niedermeier |
| 11:40-12:00 | Harald Brunner |
| 12:00-12:20 | Beat Rossmy |
| 12:20-13:20 | Mittagspause |
| 13:20-13:40 | Dario Casadevall |
| 13:40-14:00 | Gamze Ulucan |
| 14:00-14:20 | Michael Gerber |
| 14:20-14:30 | Pause |
| 14:30-14:50 | Michael Herzog |
| 14:50-15:10 | Julia Wayrauther |